Triplets and Their Mother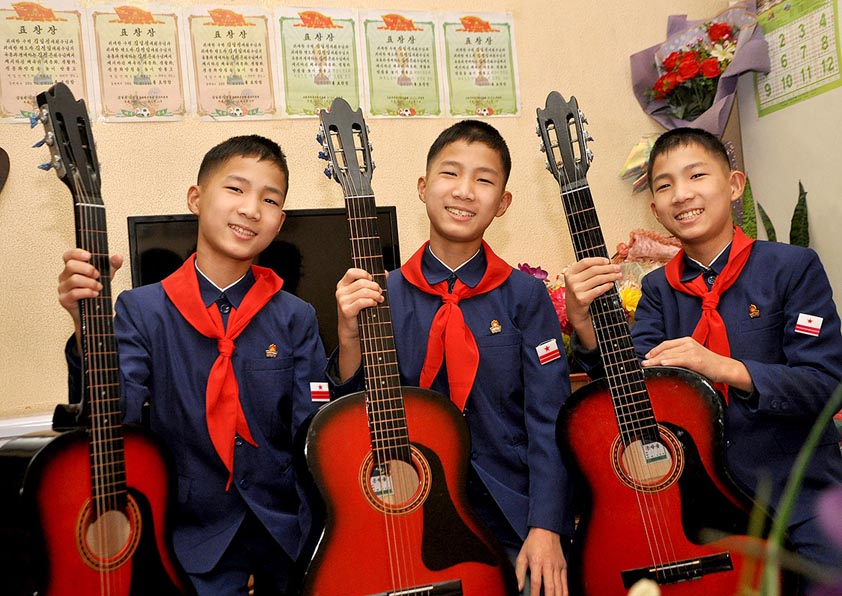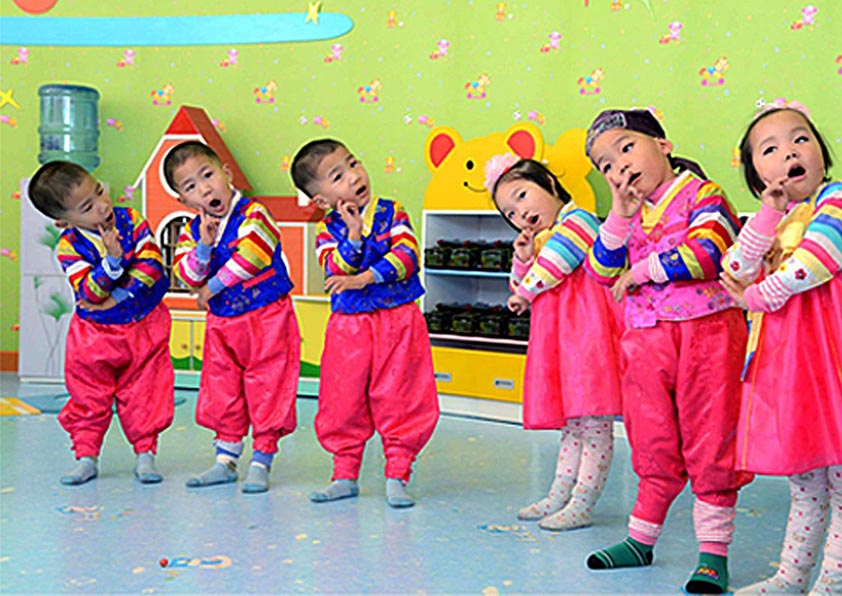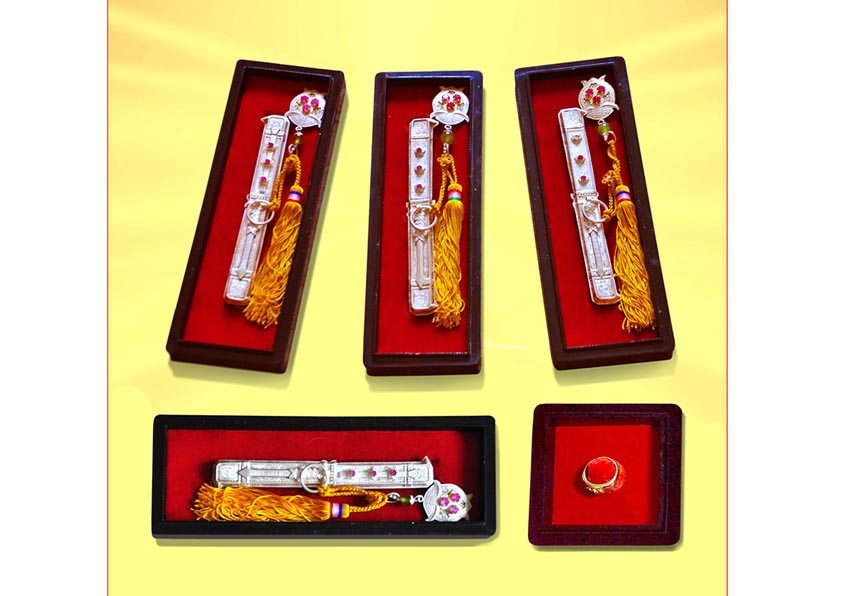 In the DPRK the birth of triplets is regarded as a sign of fortune for the country.
Over the past 40 years since the inauguration of the Pyongyang Maternity Hospital hundreds of women have given birth to triplets.

Among them is Choe Jong Sun, who lives in Thongil-dong No. 2, Rangnang District, Pyongyang.

She is an ordinary worker's wife.

She gave birth to triplets 12 years ago when she worked as a worker at a garment factory. When she had been pregnant for two months and a half, she felt that her conditions were a bit different from other pregnant women. The Pyongyang Maternity Hospital confirmed that she was pregnant with triplets and the embryos were in abnormal conditions, and decided that she should be hospitalized immediately.

She received treatment at the hospital for over half a year enjoying full medical services and various nutritious foods like honey the state supplies to the women pregnant with more than one baby free of charge. During this period the medical workers of the hospital held over ten consultations and took immediate measures for her and her triplets.

She gave smooth birth to triplets after eight months of pregnancy.

When they were born the triplets weighed only 1.5kg on average. They grew up in incubators at the hospital until their weight reached 4kg.

Then they were moved to the Pyongyang Baby Home. There they were taken care of until they reached four.

In the year when they were three years old, the respected Comrade Kim Jong Un visited the Pyongyang Baby Home twice.

The state presented them and their parents with silver daggers and gold rings and even a new house which was bigger than their previous one.

Choe Jong Sun and her husband intend to place their triplets—Pang Paek Ho, Pang Tu Ho and Pang San Ho—at the posts of national defence.