With High Medical Skill and Sincere Devotion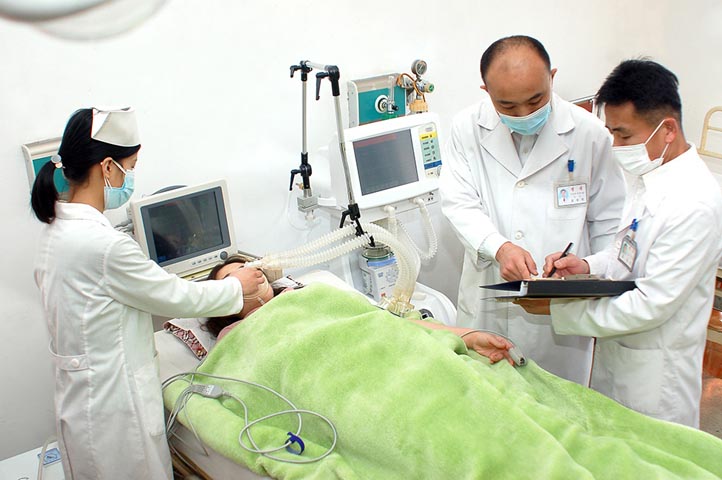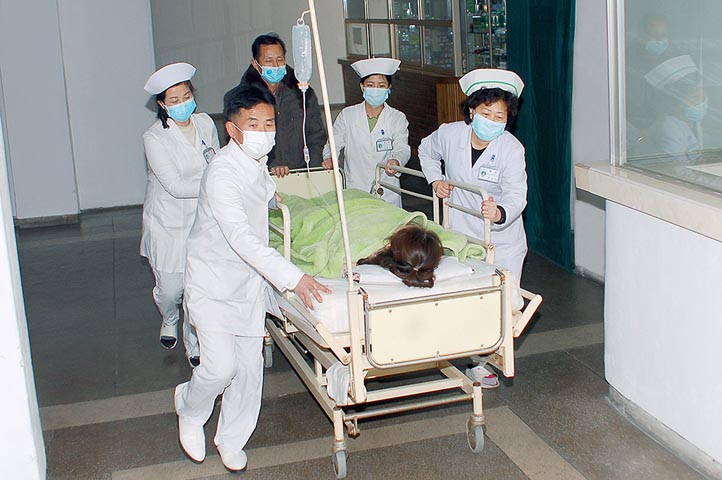 High medical skill and sincere devotion to patients can be said to be the qualifications essential to medical workers. It is all the more so for emergency doctors who deal mainly with critical cases.
The medical workers of the emergency department of the Kim Man Yu Hospital are studying advanced medical knowledge to correctly diagnose and treat emergency cases in the shortest possible time, and at the same time, learning from the renowned doctors with rich clinical experience.
They are upgrading their treatment methods of emergency cases like cardiopulmonary cerebral resuscitation by frequently holding in-house consultations.

The emergency department is also famous for their sincere devotion to patients. In December last year a 15-year-old girl with acute glomerulonephritis was brought in. Electrolyte test, protein detection and general checkup showed that the condition of the patient was very critical. The chief and other medical workers of the department held a consultation immediately.

Doctors and nurses stayed by her bedside day and night, applying appropriate treatment methods when abnormal symptoms appeared. And when the patient started to get better, they prepared nutritious foods for her.

Thanks to their treatment and sincere devotion the girl recovered fully. When leaving the hospital she thanked the medical workers for saving her life. The medical doctors said to her: "It is not us but the socialist medical system that saved you."