60 Days of Affection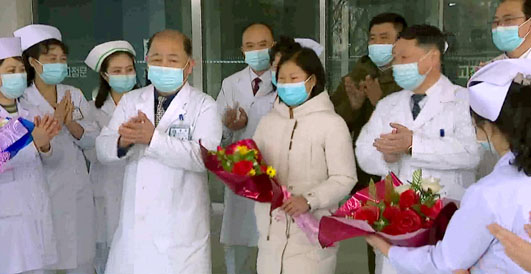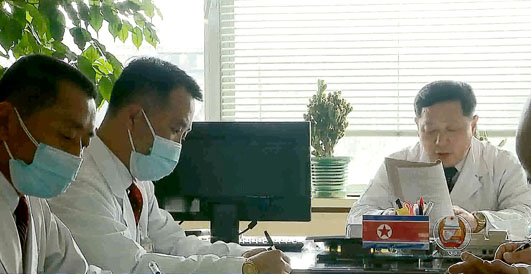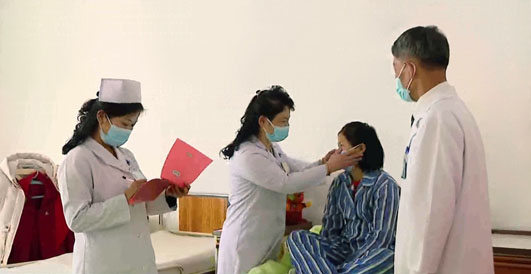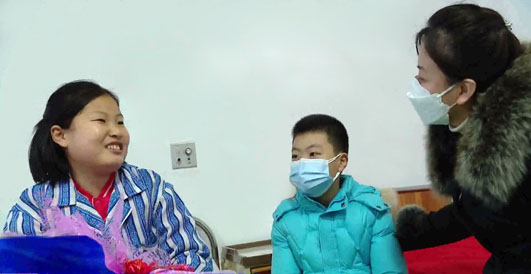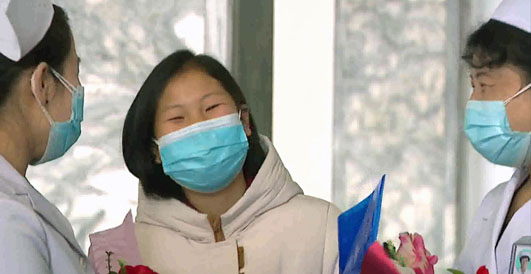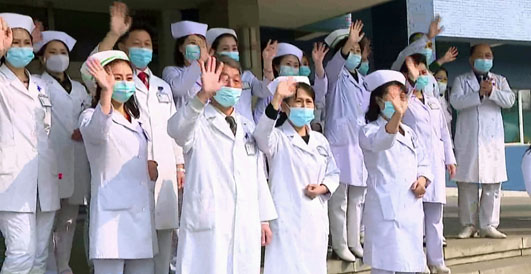 In February this year, a ceremony was held in the Kim Man Yu Hospital. It was a ceremony to send off Jong Il Sim, a girl student at Kumjang Senior Middle School in Jaeryong County, South Hwanghae Province. She had come to Pyongyang in December the previous year to attend the Ninth Congress of the Korean Children's Union as a delegate. But unfortunately, she had been taken to the hospital a few days before the Congress. Her diagnosis was a complication of refractory nephrotic syndrome and acute renal failure.
The medical workers of the section in charge of her held several in-house and hospital-wide consultations and buckled down to her treatment. Many people visited her every day, bringing tonics, foods and daily necessities with them. When her illness took a turn for the better, some teachers at Pyongyang Middle School No. 1 helped her in her studies.

On learning about her situation, the respected Comrade Kim Jong Un took benevolent measures for her. Under his meticulous care, she received a certificate of the delegate to the Congress and gifts just like other delegates, though she had not attended the Congress. And before she left the hospital, a visit to the sites which other delegates had visited was arranged for her. Indeed, the more than 60 days she spent in hospital were the days when she keenly felt the parental care of the leader for all the children.

After receiving flowers from doctors and nurses at the ceremony, she said in tears: "I want to present these flowers to the respected Marshal Kim Jong Un."